Free Licensed Website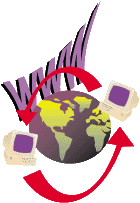 Let Bullhead City design your custom 15 page web site, optimized for high search engine ranking. It is more affordable to you and more prudent for us, to license a custom web site to you.
It's more affordable to you, since our basic Web site Design Package is $1500, plus $495 for a shopping cart. A custom licensed web site, including database, shopping cart, search engines optimization, and Search Engine Optimized Blog, is free to all our Managed Web Hosting customers.
It's more prudent for us, because a licensed web site remains hosted and managed by us; and without going into a lot of technical gibberish, we don't continue giving away all our trade secrets concerning search engine optimization to some other discount web hosting company. Every website we create is a custom web site and includes search engine optimization. Some of the fundamental but essential elements the search engines read to analyze, categorize, and rank your website are visible to you, and some are embedded or hidden. When your web site is missing these key elements, the search engines rank your site poorly. We understand how search engines work, and we design a website keeping the search engines in mind.
Many websites we evaluate have been created by a designer or discount web hosting company using a template – a customer or web designer fills out online forms, and a web site is automatically generated. This saves a lot of time and money for the company providing you this service, since they create only one web site, and then generate an infinite number of additional web sites at no additional cost. The bad news is these template websites employ programming code not optimized for search engines. Every page in one of these websites uses identical search engine elements, your website appears to be only one page to search engines; and consequently ranks poorly, producing no customers.
Affordable Web Site Design $250 – read more